BETSON TECHNICAL UNIVERSITY
AN INVESTMENT IN YOUR PEOPLE
---
We launched Betson Technical University as part of our commitment to helping our arcades be successful. A key component of a successful Family Entertainment Center (FEC) is arcade equipment support because broken equipment means you aren't generating revenue.
Our skilled, experienced in-house technicians conduct the training, sharing their knowledge, experience, and best practices. These two-day courses provide extensive arcade game room training for all position levels. Whether they have years of experience or are new to the industry, your technicians will take something away from our two-day courses.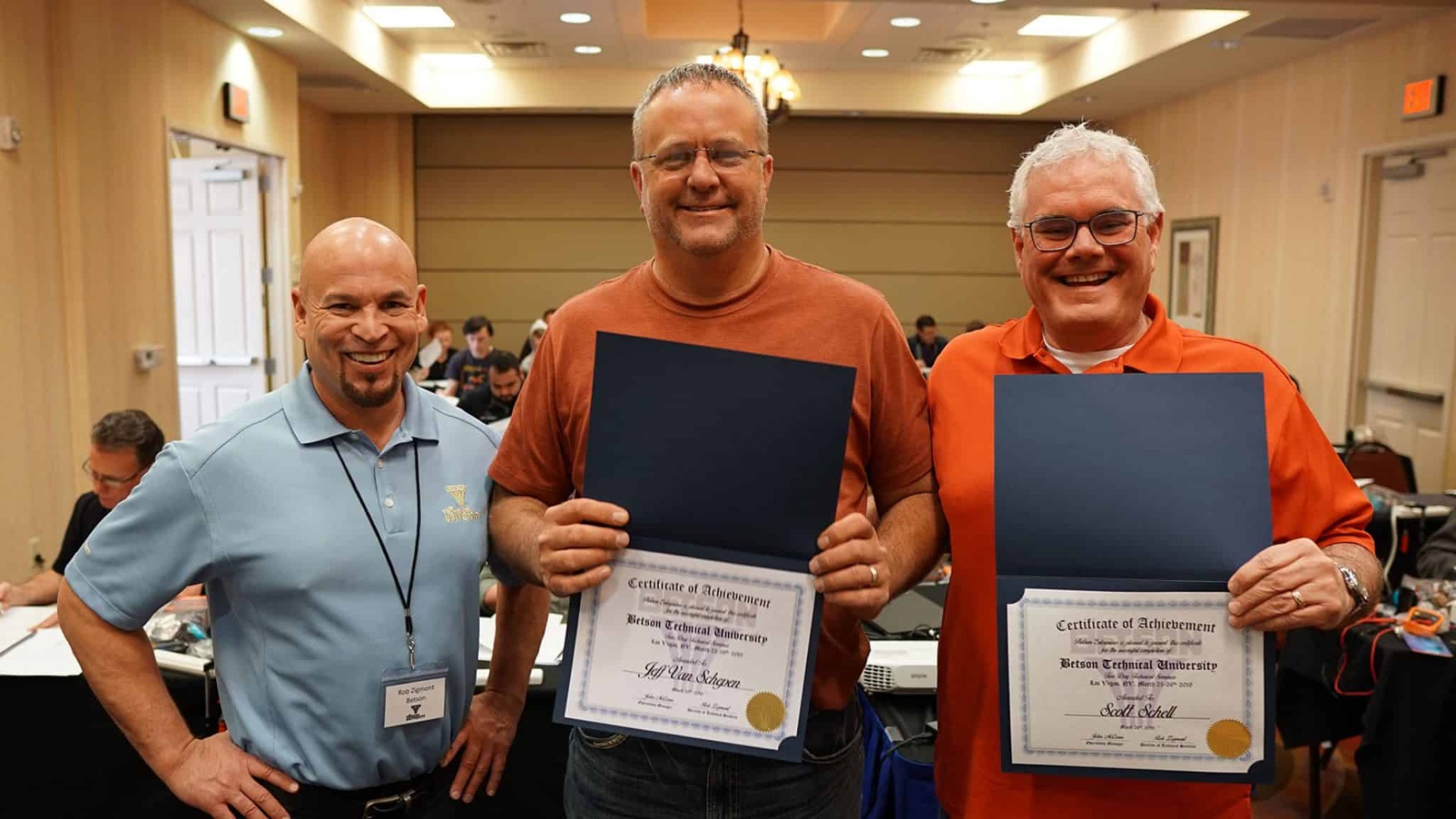 HANDS-ON TRAINING WITH INDUSTRY EXPERTS
---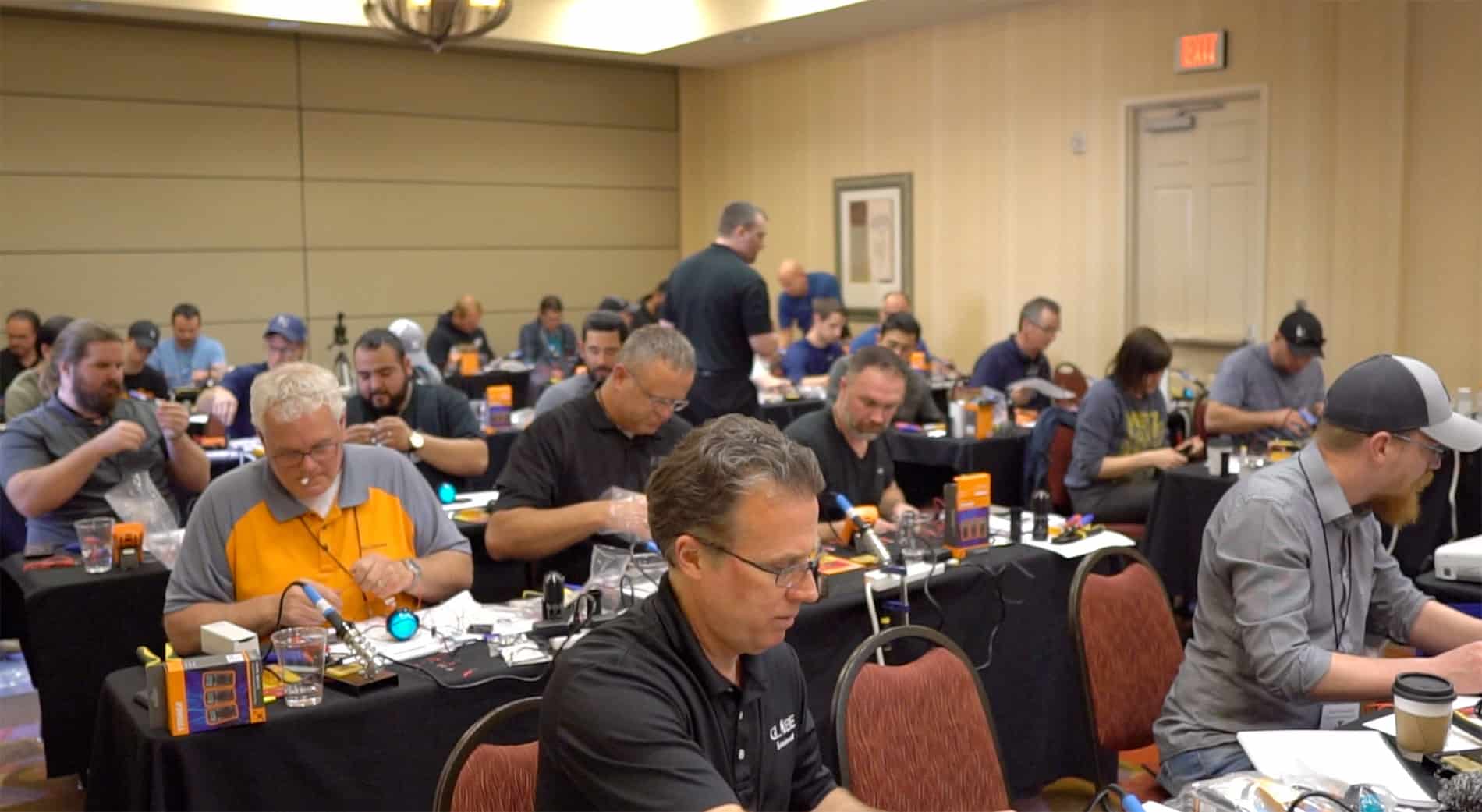 Topics discussed include game system overview, digital multi-meter, basic soldering/splicing techniques, game maintenance, card reader 101, troubleshooting, electric circuit theory, advanced troubleshooting, wiring schematics, computer repair, and basic LCD repair.
Students will receive Hands-On Training, a Manual, Multi-Meter, 8-in-1 Tools, a Ticket Emulator, Tamper Proof Torx Bits, Receptacle Tester, and a BTU Certification.
HEAR WHAT OUR STUDENTS HAVE TO SAY!
---
- "The entire course was optimal! The training materials: books, tools, meter, circuit build, parts, etc., were all beneficial to immediately apply the knowledge." LAS VEGAS 2022 CLASS GRADUATE
- "Thank you so much for your time and investment in our skills. The class was valuable and we were really glad that we participated." LAS VEGAS 2022 CLASS GRADUATE
- "Extremely knowledgeable trainers and great interaction and addressing of questions. They are all excellent at what they do!" VIRTUAL 2021 CLASS GRADUATE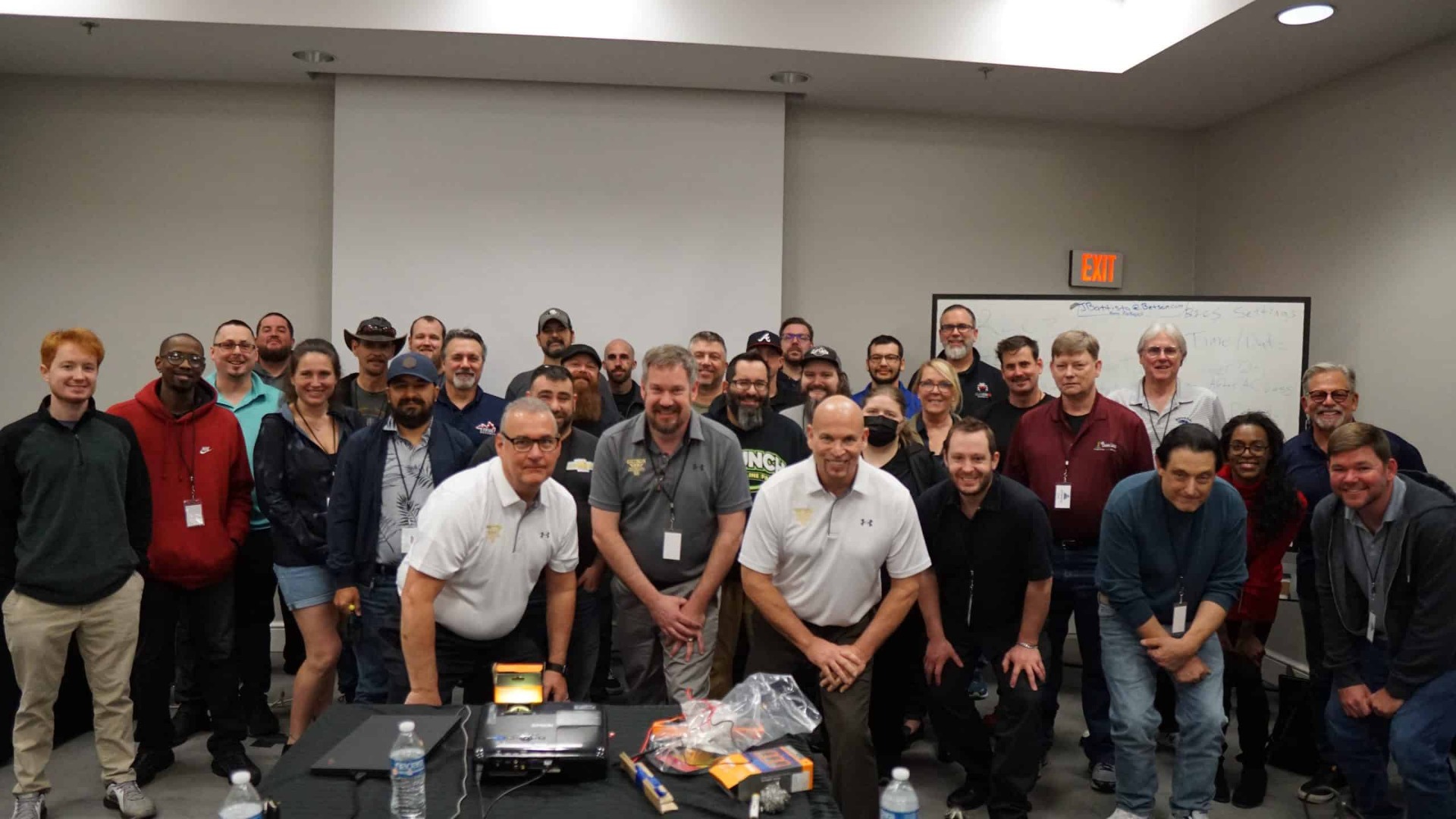 CLASS AVAILABILITY
---
Betson Technical University classes are held at locations around the country. For larger locations, we offer private BTU classes. Contact your account manager to learn more.